Comments for movies: Broken Arrow (1950)
Vote
(Total
0
Votes )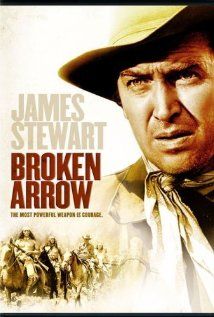 Movies:
Broken Arrow (1950)
Director:
Delmer Daves
Cast:
James Stewart, Jeff Chandler, Debra Paget
Production Co:
Twentieth Century Fox Film Corporation
Genres:
Drama, Romance, Western
Runtime:
93 min
Country:
USA
Release Date:
1950
By 1870, there has been 10 years of cruel war between settlers and Cochise's Apaches. Ex-soldier Tom Jeffords saves the life of an Apache boy and starts to wonder if Indians are human, after all; soon, he determines to use this chance to make himself an ambassador. Against all odds, his solitary mission into Cochise's stronghold opens a dialogue. Opportunely, the president sends General Howard with orders to conclude peace. But even with Jeffords's luck, the deep grievance and hatred on both sides make tragic failure all too likely...